Mitsubishi Motors Corporation (MMC) has announced the scheduled arrival of the 2023 Outlander PHEV model of the all-new Outlander, a cross over SUV, fully evolved with a new-generation PHEV system. This exciting new model will be arriving at our dealership in November 2022!  The Outlander PHEV is Canada's top-selling plug-in hybrid SUV!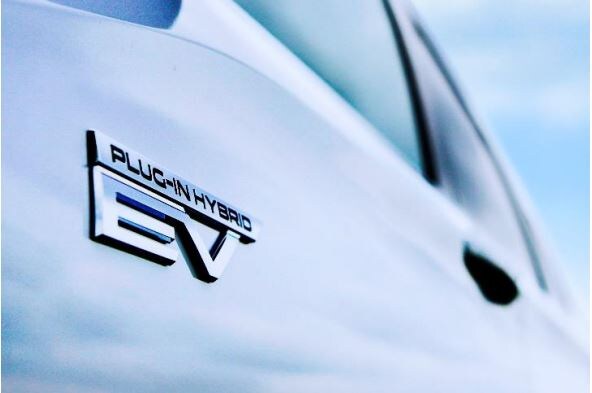 The new PHEV technology delivers more power, more acceleration, and a bigger 20 kWh battery giving you greater EV range, greater total range. Combined with the evolved Super All-Wheel Control (S-AWC) it provides all over more powerful road performance.  Based on the newly developed platform, integrated components and an optimized layout allow the new model to accommodate SEVEN PASSENGERS IN THREE ROWS, offering a new level of comfort and utility in an SUV.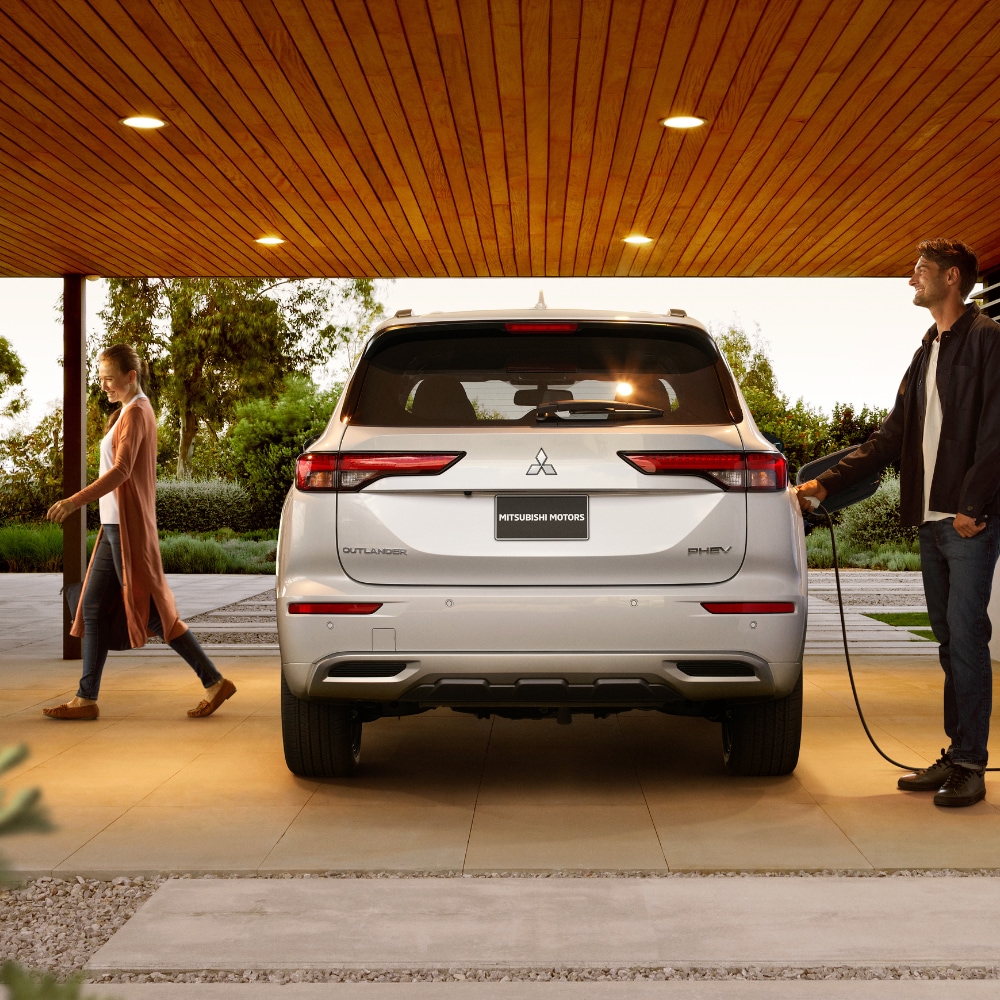 The Outlander PHEV debuted globally in 2013, and in other markets after that including Canada for the model year 2018, as proof of Mitsubishi Motors Corporation's dedication in the research and development of electric vehicles (EV's) since 1964. An EV for everyday driving and a hybrid vehicle for excursions, the Outlander PHEV offers the quiet and smooth yet powerful road performance unique to EV's, along with safe driving with peace of mind in various weather and road conditions. 
Since the launch of the Outlander PHEV, it has been sold in more that 60 countries around the world and is a leader in the PHEV category. 
In addition to the benefits of PHEV, including environmental friendliness and low reliance on charging infrastructure the twin-motor 4WD PHEV system delivers driving performance with the company's unique Mitsubishi Motor-ness, or what defines MMC's vehicles: a combination of safety, security (piece of mind) and comfort. In its
Environmental Targets 2030,
MMC has set a goal of a 40% reduction in the C02 emissions of its new cars by 2030 through leveraging EV's with PHEVs as the centerpiece to help create a sustainable society.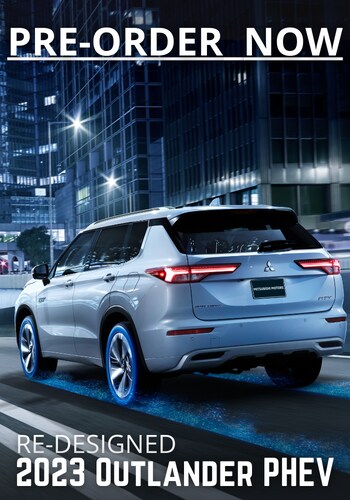 2022 OUTLANDER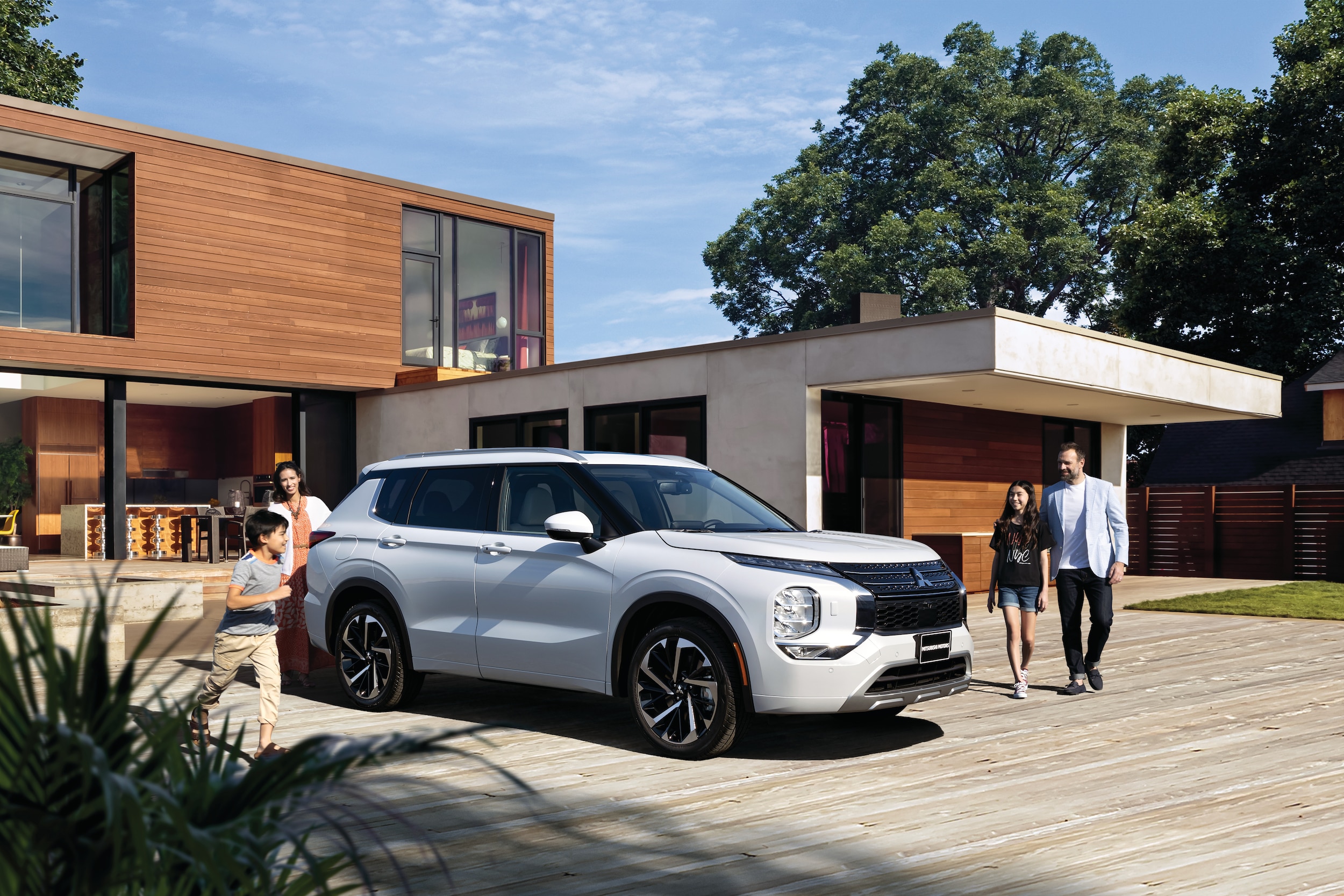 Maintaining your Mitsubishi PHEV vehicle in accordance with the factory recommended maintenance schedule will keep it in great condition and will help your vehicle investment...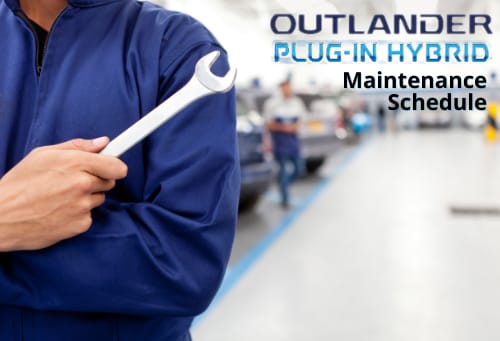 VIEW OUTLANDER PHEV RECOMMENDED MAINTENANCE SCHEDULE